In addition to Core Subjects and Catechesis of the Good Shepherd, students participate in an engaging array of Enrichment Subjects spanning the Fine and Practical Arts.
The Fine Arts consist of Art, Choir and Drama. The Practical Arts can encompass subjects such as Carpentry, Sewing (machine and/or hand), Blacksmithing, Knitting, Cooking, etc. Each of these subjects is taught by professionals in their respective fields; men and women who are passionate about what they do.
The goal of the Fine and Practical Arts are to offer children a variety of interests and skills, to develop confidence and habits of responsibility, but most importantly to raise the heart and mind to God through Beauty and Truth.
What your child will experience…
Fine Art
The goals of our art instruction are to 1. inspire students through great works of art; 2. encourage students to look at the world creatively and to express their creativity; and 3. teach students the skills they need to accurately convey their ideas (how to see and draw; techniques using particular materials). Students work with various drawing and painting media as well as ceramics. Through the study of art, students are touched by a desire to see and create beauty, and ultimately to develop a deeper desire for God, the source of all beauty.
"None can sense more deeply than you artists, ingenious creators of beauty that you are, something of the pathos with which God at the dawn of creation looked upon the work of his hands. A glimmer of that feeling has shone so often in your eyes when-like the artists of every age-captivated by the hidden power of sounds and words, colours and shapes, you have admired the work of your inspiration, sensing in it some echo of the mystery of creation with which God, the sole creator of all things, has wished in some way to associate you."
~ John Paul the II in his Letter to Artists.
Choir
The goals of our choir instruction are 1. To give every child the joy of self expression through singing 2. to develop ease and skill in tone production and accuracy through aural memorization of folk and liturgical music 3. To create a common library of music that becomes a community wide expression of celebration and prayer 4. in the older grades, to learn to understand and read standard music notation to further enhance the childrens' musical experience in the broader musical community. Our conviction is that every child can sing; our goal is that every child love it as well.
"Teaching music is not my main purpose. I want to make good citizens. If children hear fine music from the day of their birth and learn to play it, they develop sensitivity, discipline and endurance. They get a beautiful heart."
~ Shinichi Suzuki
Practical Arts
Because the human person is more than just the sum of their eventual career accomplishments, education must strive to provide more than just a set facts and technical skill sets designed to lead to a job. As important as those concerns are, they simply do not begin to do full justice to our innate God-given nature as 'Makers'. The practical arts are a superlative medium for fostering a wide variety of life skills such as perseverance, focus, attention to detail, a connection with history and personal responsibility.
Whether you are a painter, musician, or blacksmith, learned technique defines much of what you do. Learned technique brings with it hidden gifts of its own: it cannot be faked; it has to be worked at with focus, patience and repetition over time; it forms the foundation from which creativity can express itself; once achieved it brings with it the fruits of admiration and the production of something lasting to hand on.
While we cannot honestly imagine every child becoming a professional furniture maker or glass blower, the experience of participating in such crafts helps builds self confidence and opens the door to a world of possibilities that desk bound book learning can't possibly attain to on its own. The benefits are uncountable and include most importantly what William Morris of the 19th century Arts and Crafts Movement meant when he talked about regaining the sense of pride and personal accomplishment that comes from having disciplined yourself to master a skill that allows you to create something with your own hands.
"The highest reward for a man's toil is not what he gets for it but what he becomes by it."
~ John Ruskin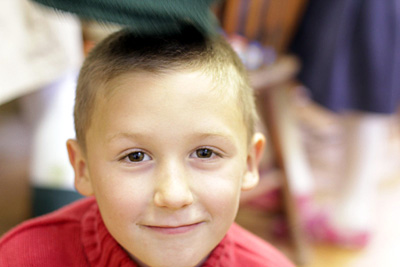 "Have nothing in your house that you do not know to be useful, or believe to be beautiful."
~ William Morris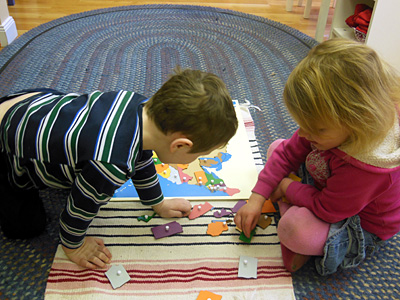 "I'm only a housewife, I'm afraid." How often do we hear this shocking admission. I'm afraid when I hear it I feel very angry indeed. Only a housewife: only a practitioner of one of the two most noble professions (the other one is that of a farmer); only the mistress of a huge battery of high and varied skills and custodian of civilization itself. Only a typist, perhaps! Only a company director, or a nuclear physicist; only a barrister; only the President! When a woman says she is a housewife she should say it with the utmost pride, for there is nothing higher on this planet to which she could aspire."
~ John Seymour, Forgotten Household Crafts