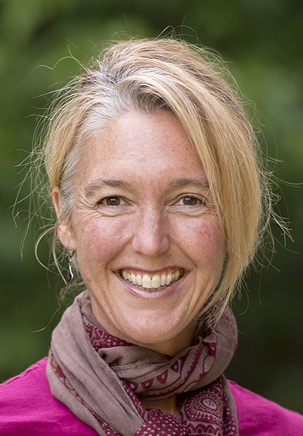 Dian Schmiedicke
Head of School
Montessori Primary Directress
Levels I, II and III Catechesis of the Good Shepherd Catechist
Dian Schmiedicke grew up in the coastal community of Santa Cruz, California, the eldest daughter of Austrian and German immigrant parents. Raised as an evangelical Christian, she discovered and entered the Catholic Church while attending college in Asheville, North Carolina. After graduating, Dian took a position in international development with Human Life International in Front Royal, Virginia where she met her husband, Michael. She discovered Montessori and Catechesis of the Good Shepherd as a new mother searching for truth and beauty in parenting and began to study.
Dian holds a B.A. in Biology and Chemistry from Warren Wilson College, an Association Montessori Internationale Primary Diploma from The Washington Montessori Institute, and a Masters Degree in Education from Loyola University. Dian also holds Levels I, II and III Certifications from The Association of the Catechesis of the Good Shepherd. She founded Divinum Auxilium Academy in 2012 after running a small, community atrium for two years and is the mother of four children, all in attendance at the school.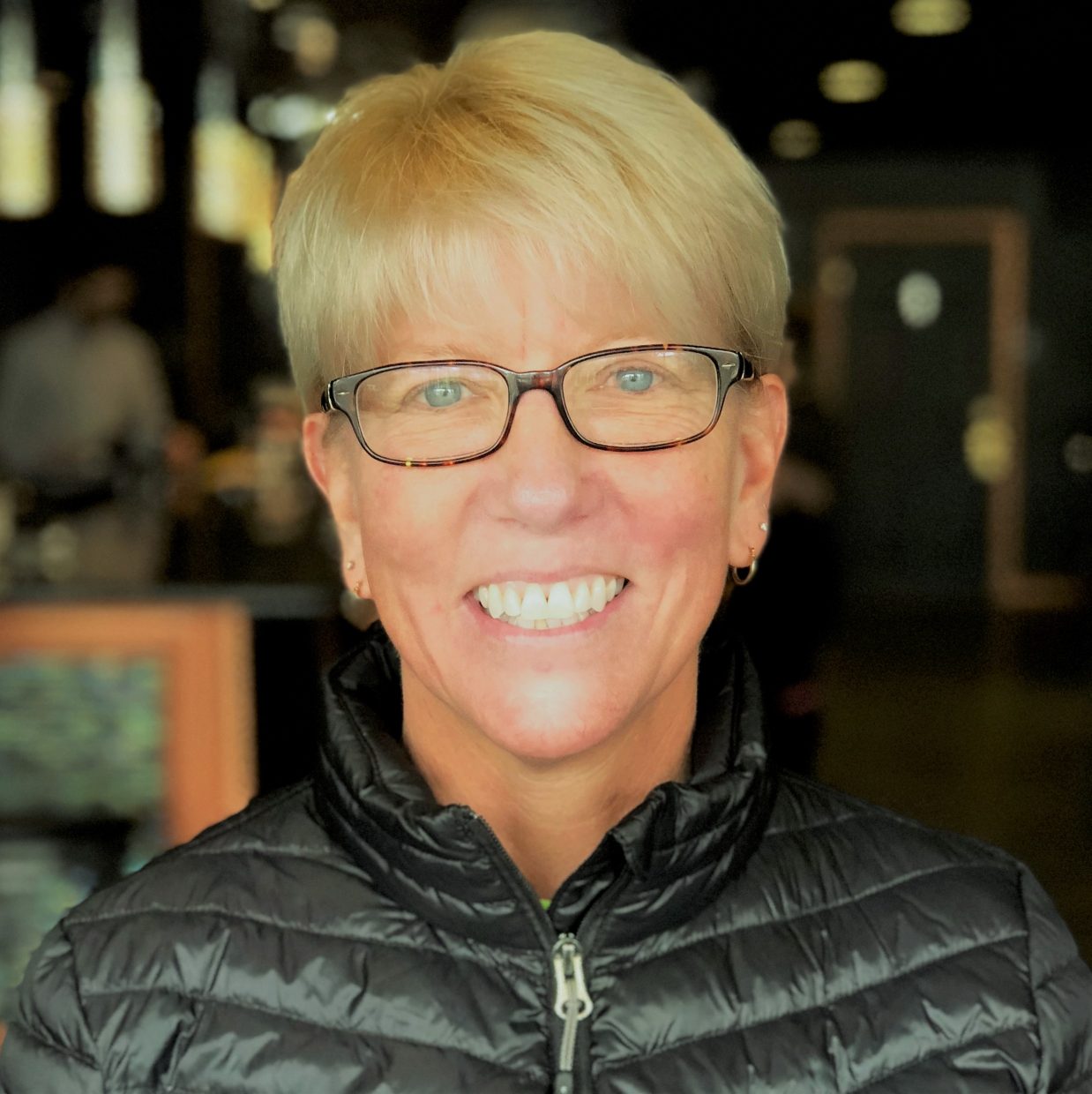 Karen Delaney
Principal
Upper School Coordinator
kdelaney@divineassistanceacademy.com
Karen grew up in Florida and New Jersey and graduated from Rosemont college in Pennsylvania with a BA in Political Science. She was  an active member and leader in her parish youth group in high school, worked at a children's day camp, and taught youth swimming while on breaks throughout her college years.  While working in the corporate world after graduating from college, she began to realize that she had really loved working with, and teaching children in the past, so decided to change her career focus. She went on to complete the K-8 teacher certification program at Rutgers University in New Jersey, and taught first grade at a public school there until her first child was born. In 1991 she moved to Front Royal with her husband, Brian, to be a part of the homeschooling Catholic community. Karen home schooled her nine children and has taught high school level science, English, and writing for the past 15 years. Her previous work experience includes business management and event coordination. Karen has recently been certified in Adult and Pediatric First Aid/CPR/AED by The American Red Cross.
She enjoys running destination races, and spending time outdoors; especially at the beach.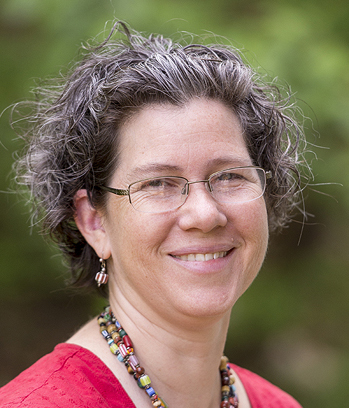 Amy Schumann
Montessori Lower Elementary Directress
Levels I and II Catechesis of the Good Shepherd Catechist 
Art Teacher
aschumann@divineassistanceacademy.org
Guiding, instructing, inspiring – Amy has always loved teaching. She began teaching Sunday school when she was in middle school and went on to earn a BS in Elementary Education from Taylor University. She has taught in public and private schools, Christian and secular, including The American School of Yaounde, in Cameroon, where she started an art program for nursery through high school students.
While serving as a Protestant missionary in Cameroon, Amy found her home in the Catholic Church, met and married her husband, and gave birth to their first child. Back in the US, Amy homeschooled their children and taught art in their weekly co-op. Through homeschooling, Amy discovered the richness of the Montessori emphasis on hands-on work and leading children to independence. In 2013, the Schumann family moved from DC to Front Royal and Amy began teaching at Divinum Auxilium. In 2015 she earned her Lower Elementary Montessori Diploma from North American Montessori Center. She also holds Level I and Level II Certification from The Association of the Catechesis of the Good Shepherd.
Amy enjoys working with each child, guiding them to grow in their strengths and to improve their weaknesses, in the unique setting of Divinum Auxilium, where students and staff are joined in a community imbued with our Catholic faith.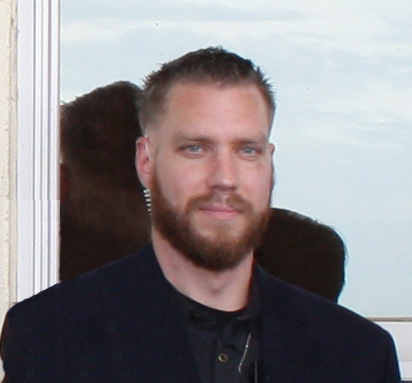 Joel Trumbo
Grammar Class Master Teacher
Joel was born and raised in Richmond, Virginia, the son of two classical teachers. His father taught Latin, Political Philosophy, and Ancient History at St. Catherine's School in Richmond, and his mother home schooled Joel and his 4 sisters. Joel grew up mostly climbing trees, but he loved reading and developed a passion for history and the classics.
Joel completed his Army service in 2013, after which he worked as self-employed carpenter and then as diplomatic security specialist for the US Embassies in Iraq and South Sudan. He and his amazing wife Lydia live south of Strasburg with their 5 sons and 2 daughters. Joel is completing his degree in Theology from St. Joseph's College of Maine in the fall, while working towards his teaching certification, and he spends the rest of his time indulging his love of Medievalism with calligraphy, manuscript illumination, Gothic bookbinding, and traditional joinery.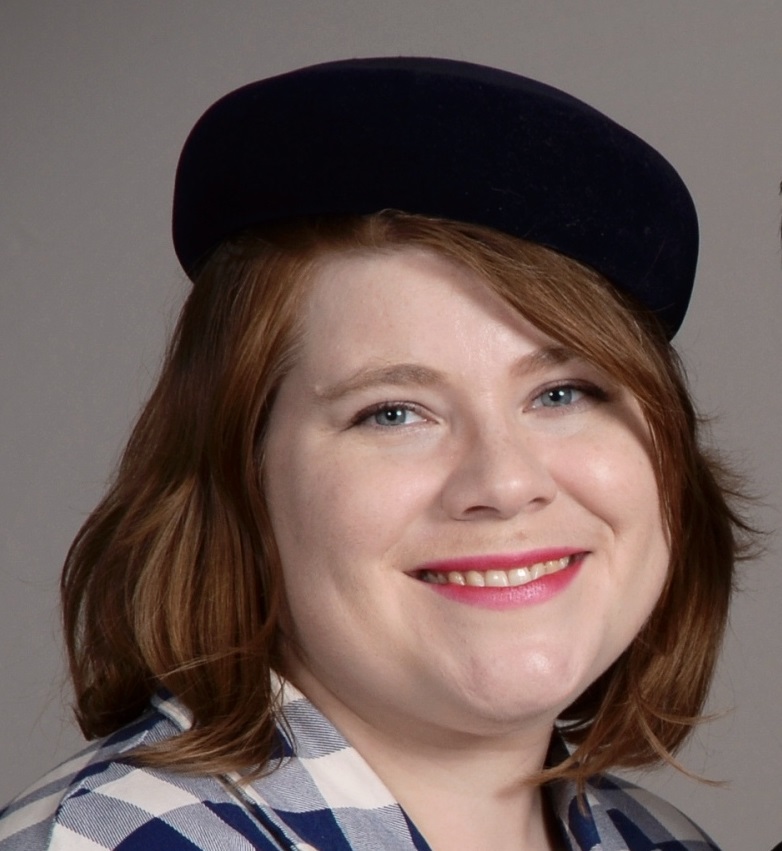 Jane Smith
Pre-Grammar Class Master Teacher
A Virginia native and life-long Catholic, Jane attended Christendom College, graduating with a degree in history and a goal of pursuing a career in archaeology.  Along the way, her life took a turn towards working with more recently alive humans.
Working as an individual tutor for English language and essay writing students, Jane discovered how deeply satisfying and rewarding teaching can be.  After several years as a distance education tutor, she moved into working with children at a public library, appreciating the ability of this role to help children grow holistically and educate parents and caregivers on the current discoveries from neuroscience and psychology about how children learn.
After discovering the Catechesis of the Good Shepherd through her son, she grew to love the Montessori method's deep respect for the child and its approach to educating the child as a whole person: fostering social, emotional, physical, spiritual, and intellectual growth.
Jane's hobbies include gardening, hiking, canoeing, native plant and tree identification, and single-handedly attempting to bring hats back in fashion with her extensive vintage hat collection.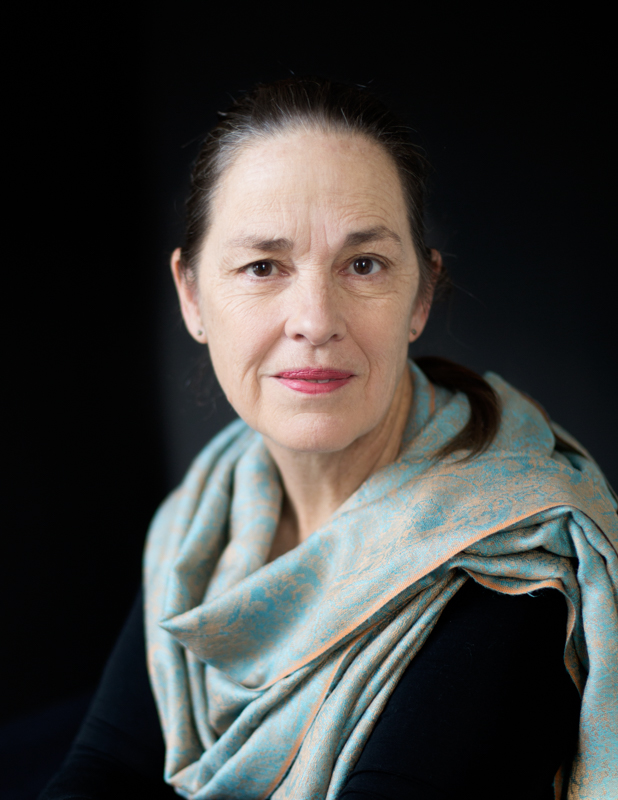 Maria Owen
Classical Program Coordinator
Latin Teacher
Maria was educated at Princeton University in the Classics with a specialty in Greek poetry and drama. While there she directed two full productions in Ancient Greek of plays by Euripides with masks, music and dancing in historically accurate recreations. She received her Master of Fine Arts in Directing for the Theater from NYU, again doing historical theater, that is, Shakespeare, Chekhov, Garcia Lorca and an adaptation of a German folktale. She also directed plays Off-Off-Off Broadway, that is to say, in the bowels of Manhattan.
Maria dropped all that and became a mother to her nine home-schooled children while teaching Latin in various settings over the past thirty years. She has written and directed several plays in Latin, and in English about the lives of St. Francis, St. Clare, St. Edith Stein, St. Elizabeth Ann Seton and Blessed Miguel Pro.
Maria's husband Hugh directs the Kolbe Center, an international ministry dedicated to spreading the Good News of the traditional Catholic doctrine of Creation. His project can found at www.kolbecenter.org

Loly Cora
Montessori Primary Assistant
Levels I and II Catechesis of the Good Shepherd Catechist
Loly Cora's childhood was spent in Miami, Fl. Her parents were Cuban exiles fleeing the Communist government in 1960. In the early 1980's her family moved to Spain where she finished both middle and high school. After a few years of college in the States, she returned to Spain to join her mother and assist her on their Anglo-Arab horse breeding ranch in Andalucia ( Southern Spain).
She returned to the states in the early 2000's. She had her first encounter with the Catechesis of the Good Shepherd at St. Catherine of Siena Catholic Church in Great Falls, Va. where her 3yr old nephew was attending. A light bulb of truth turned on. She was so impressed by the life and work of Maria Montessori that she quickly sought after a CGS training course and received her Level 1 certification. She also received training and a certification from Silvana Montanero, MD in Assistants to Parenthood.
She began to work with Maggie Radzik in the early years before and during the founding of Siena Academy as both assistant and Catechist. Years later, Ms. Cora had the opportunity to work again with Mrs. Radzik at Ave Maria Montessori in Ave Maria, Fl. Loly had a wonderful experience in Florida, however life in the Shenandoah called. She now lives in Fort Valley with her mother and is visited frequently by her sister and nephews who live in Southern Md. Ms. Cora's favorite aspect of working with children is in witnessing their development both physiologically and spiritually.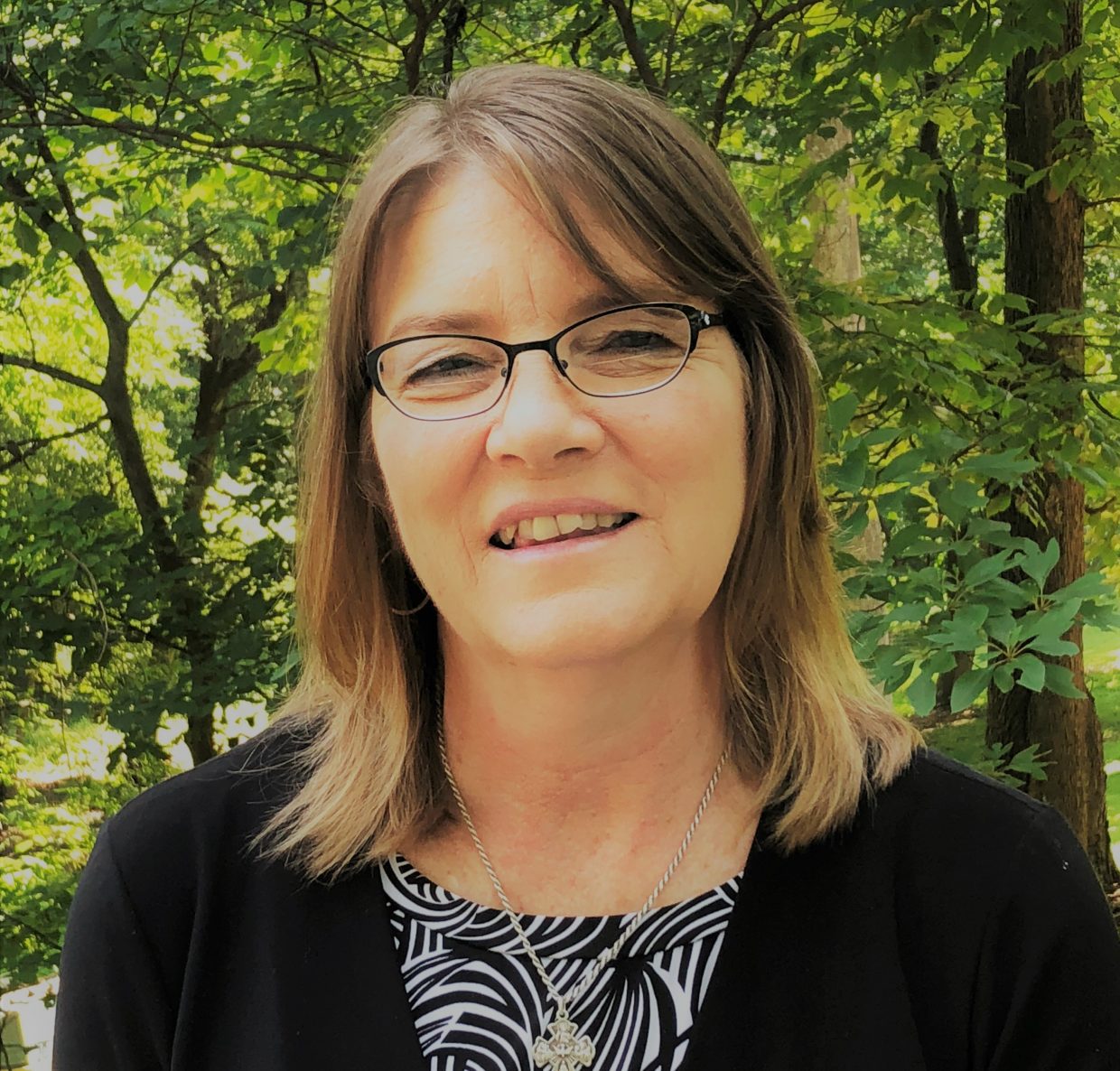 Christin Espinola
Montessori Lower Elementary Assistant
Christin grew up in San Diego, California, as a result of her native Wisconsin parents being drawn to sunny, southern California. Christin and her ten brothers and sisters were raised with the Catholic faith being an integral part of their family life. Her parents' financial sacrifice to send her and all her siblings to Catholic school throughout their school careers made a deep impression on her, and she feels grateful for the excellent education she received. When Christin began her own family, she felt compelled to home school her children with the goal of integrating the Catholic faith in their education, as well. All four of her children are graduates of Franciscan University of Steubenville.
Christin's background includes working as an elementary school aide, both in mainstream and special needs classrooms. Additionally, she has worked as a school office assistant and has an Administrative Assistant Certificate. She and her husband, Doug, recently moved from the central valley of California to Front Royal to live near their children and grandchildren. They are thrilled to be spending lots of time with their children and grandchildren, after living on the other side of the country for several years.
Christin enjoys the simple pleasures of life:  sewing quilts for her grandchildren, reading, a cup of strong, hot coffee first thing in the morning, and a glass of red wine with dinner.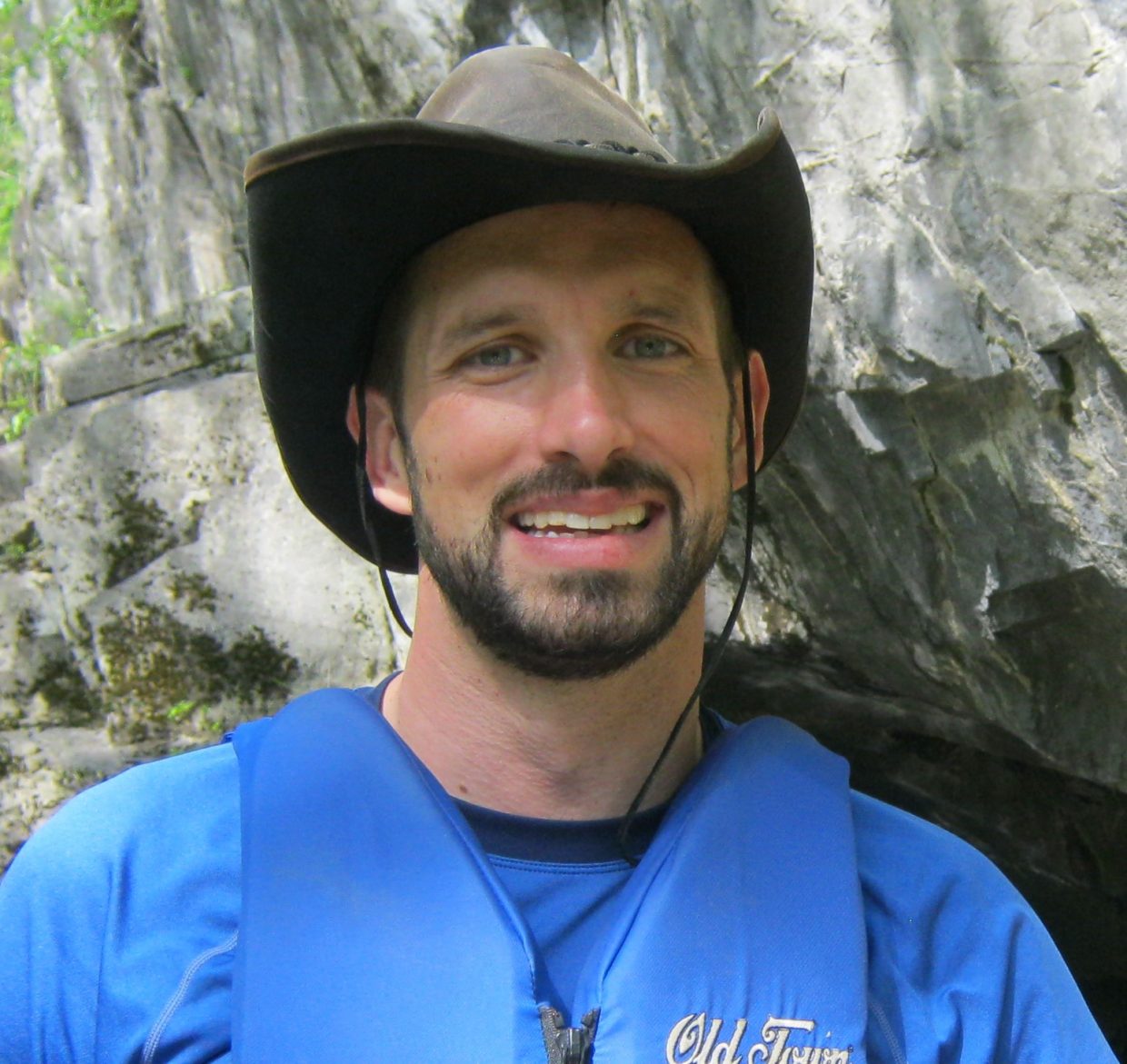 James Rice
Grammar Class Math Teacher
Although not a native, James Rice is a local, having moved here to the valley when he was two.  After being "raised in the woods" so he knew every tree, he earned his B. A. at Christendom College, graduating magna cum laude in 2000 with a major in English literature and language, and minors in classical language, math and science, and Spanish.  In 2001 he hiked the Appalachian Trail from Georgia to Maine, but he is not through hiking yet. In 2006 he passed the Fundamentals of Land Surveying exam to become a Land Surveyor in Training. Following that, he went back to study mathematics at George Mason University where he earned an M. S. in mathematics in 2017.
James loves the outdoors and spends as much of his free time as possible hiking, running, biking, canoeing, and cross country skiing.  He also maintains a section of the Tuscarora Trail as a member of the Potomac Appalachian Trail Club.