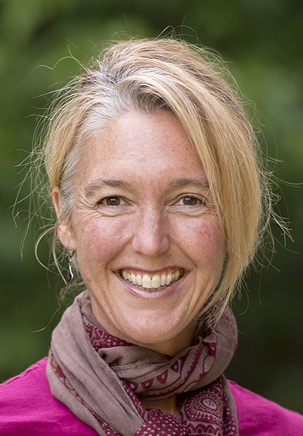 Dian Schmiedicke
Head of School
Montessori Primary Directress
dschmiedicke@divineassistanceacademy.org
Dian Schmiedicke grew up in the coastal community of Santa Cruz, California, the eldest daughter of Austrian and German immigrant parents. Raised as an evangelical Christian, she discovered and entered the Catholic Church while attending college in Asheville, North Carolina. After graduating, Dian took a position in international development with Human Life International in Front Royal, Virginia where she met her husband, Michael. She discovered Montessori and Catechesis of the Good Shepherd as a new mother searching for truth and beauty in parenting and began to study.
Dian holds a B.A. in Biology and Chemistry from Warren Wilson College, an Association Montessori Internationale Primary Diploma from The Washington Montessori Institute, and a Masters Degree in Education from Loyola University. Dian also holds Levels I, II and III Certifications from The Association of the Catechesis of the Good Shepherd. She founded Divinum Auxilium Academy in 2012 after running a small, community atrium for two years and is the mother of four children, all in attendance at the school.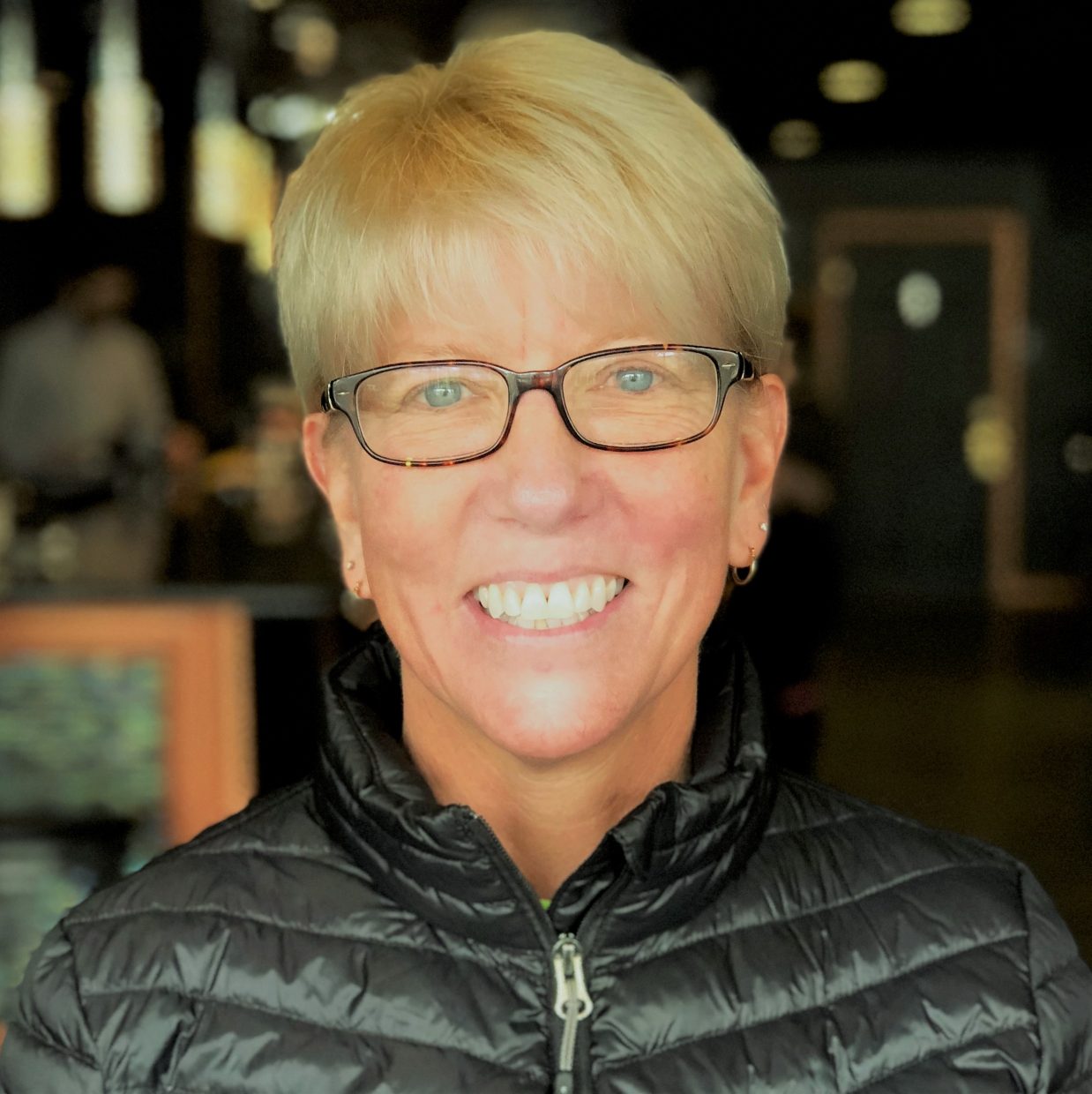 Karen Delaney
Principal
Grammar Class Science Teacher
kdelaney@divineassistanceacademy.org
Karen grew up in Florida and New Jersey and graduated from Rosemont college in Pennsylvania with a BA in Political Science. She was  an active member and leader in her parish youth group in high school, and worked at a children's day camp, and taught youth swimming while on breaks throughout her college years.  While working in the corporate world after graduating from college, she began to realize that she had really loved working with, and teaching children in the past, so decided to change her career focus. She went on to complete the K-8 teacher certification program at Rutgers University in New Jersey, and taught first grade at a public school there until her first child was born. In 1991 she moved to Front Royal with her husband, Brian, to be a part of the homeschooling Catholic community. Karen home schooled her nine children and has taught high school level science and writing for the past 15 years. Her previous work experience includes business management and event coordination.
She enjoys running destination races, and spending time outdoors; especially at the beach.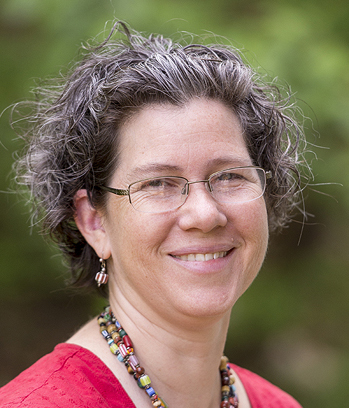 Amy Schumann
Upper School Coordinator
Montessori Lower Elementary Directress
Art Teacher
aschumann@divineassistanceacademy.org
Guiding, instructing, inspiring – Amy has always loved teaching. She began teaching Sunday school when she was in middle school and went on to earn a BS in Elementary Education from Taylor University. She has taught in public and private schools, Christian and secular, including The American School of Yaounde, in Cameroon, where she started an art program for nursery through high school students.
While serving as a Protestant missionary in Cameroon, Amy found her home in the Catholic Church, met and married her husband, and gave birth to their first child. Back in the US, Amy homeschooled their children and taught art in their weekly co-op. Through homeschooling, Amy discovered the richness of the Montessori emphasis on hands-on work and leading children to independence. In 2013, the Schumann family moved from DC to Front Royal and Amy began teaching at Divinum Auxilium. In 2015 she earned her Lower Elementary Montessori Diploma from North American Montessori Center. She also holds Level I and Level II Certification from The Association of the Catechesis of the Good Shepherd.
Amy enjoys working with each child, guiding them to grow in their strengths and to improve their weaknesses, in the unique setting of Divinum Auxilium, where students and staff are joined in a community imbued with our Catholic faith.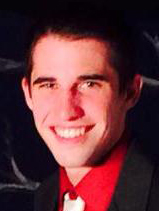 Evan Casey
Grammar Class Master Teacher
ecasey@divineassistanceacademy.org
Evan was born and raised in Rhode Island along with his four younger siblings. He credits his parents with giving him a strong Catholic education through the Seton homeschool program. After high school Evan received higher education at Christendom College, where through interactions with his professors he felt drawn to a teaching profession. During his senior year at Christendom Evan completed their one year Teaching Practicum Program. Additionally, he worked as a classroom teacher at the Padre Pio Learning Center, where he taught Theology and Science. This past spring Evan graduated Cum Laude with a Bachelor of Arts in Philosophy.
Evan is looking forward to serving the children of the Grammar Class as their guide. He enjoys seeking to understand how each individual child learns, and hopes to help his students grow in knowledge and in virtue. He also intends to pursue advanced degrees in Education and Philosophy. His personal interests include playing guitar, snowboarding, landscaping, and carpentry.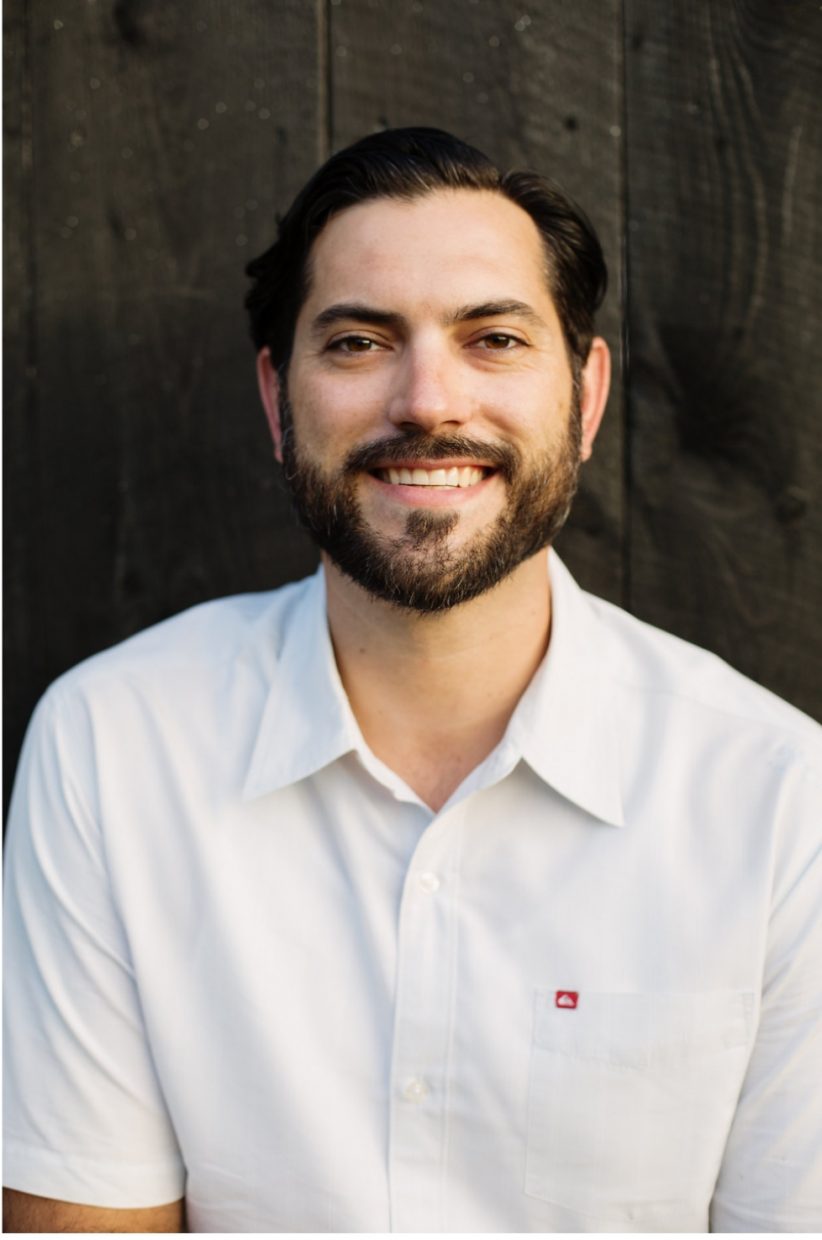 Joseph McFadden
Pre-Grammar Class Master Teacher
jmcfadden@divineassistanceacademy.org
Joe considers himself very fortunate to have had the opportunity to have traveled to 24 countries thus far and feels those experiences have helped mold him into who he is today. Joe was born, and spent the first 9 years of his life in Ireland, absorbing the Catholic culture and community there.
After moving back to the DC area, he attended Seton High School, and received a Bachelor's Degree in English at George Mason University with a concentration in non-fiction creative writing.
In January 2001, Joe joined the United States Marine Corps Reserves (USMCR). He became a Combat Engineer, and a Military Occupational Specialist (MOS). In 2005, shortly after getting married, he volunteered for a year long deployment as a Civil Affairs Specialist, 6 months of which were spent in Iraq as a machine gunner. He was meritoriously promoted to the rank of Sergeant while on deployment.
After completing his degree at GMU, he worked as webmaster for a website, assistant editor, writer, and graphic designer for a 48-page printed magazine. His job experience also includes being a writer/editor and later transitioning to IT.  Currently he serves as a Town Commissioner for Front Royal and has been part of the DAA fundraising committee for the past 3 years, primarily doing the graphic design work.
He and his wife moved to Front Royal in 2013 to raise their 5 children in a Catholic community. His wife and children are the joy of his life. Joe's interests include writing children's stories, sci-fi and poetry, playing guitar, reading sci-fi and military non-fiction, marathon running, gardening, and volunteering.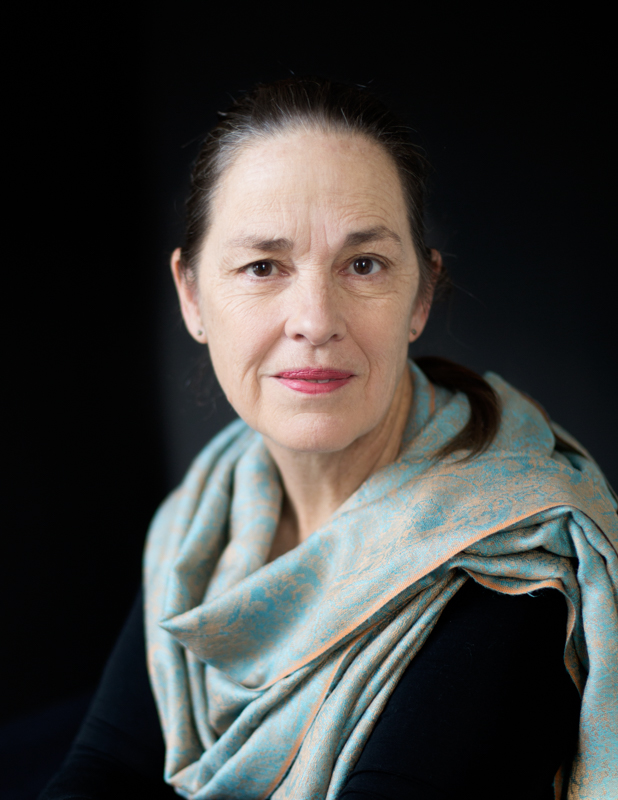 Maria Owen
Classical Program Coordinator
Latin Teacher
Drama Teacher
Maria was educated at Princeton University in the Classics with a specialty in Greek poetry and drama. While there she directed two full productions in Ancient Greek of plays by Euripides with masks, music and dancing in historically accurate recreations. She received her Master of Fine Arts in Directing for the Theater from NYU, again doing historical theater, that is, Shakespeare, Chekhov, Garcia Lorca and an adaptation of a German folktale. She also directed plays Off-Off-Off Broadway, that is to say, in the bowels of Manhattan.
Maria dropped all that and became a mother to her nine home-schooled children while teaching Latin in various settings over the past thirty years. She has written and directed several plays in Latin, and in English about the lives of St. Francis, St. Clare, St. Edith Stein, St. Elizabeth Ann Seton and Blessed Miguel Pro.
Maria's husband Hugh directs the Kolbe Center, an international ministry dedicated to spreading the Good News of the traditional Catholic doctrine of Creation. His project can found at www.kolbecenter.com.

Loly Cora
Montessori Primary Morning Assistant
Montessori Lower Elementary Afternoon Assistant
Levels I & II Catechist
Loly Cora's childhood was spent in Miami, Fl. Her parents were Cuban exiles fleeing the Communist government in 1960. In the early 1980's her family moved to Spain where she finished both middle and high school. After a few years of college in the States, she returned to Spain to join her mother and assist her on their Anglo-Arab horse breeding ranch in Andalucia ( Southern Spain).
She returned to the states in the early 2000's. She had her first encounter with the Catechesis of the Good Shepherd at St. Catherine of Siena Catholic Church in Great Falls, Va. where her 3yr old nephew was attending. A light bulb of truth turned on. She was so impressed by the life and work of Maria Montessori that she quickly sought after a CGS training course and received her Level 1 certification. She also received training and a certification from Silvana Montanero, MD in Assistants to Parenthood.
She began to work with Maggie Radzik in the early years before and during the founding of Siena Academy as both assistant and Catechist. Years later, Ms. Cora had the opportunity to work again with Mrs. Radzik at Ave Maria Montessori in Ave Maria, Fl. Loly had a wonderful experience in Florida however life in the Shenandoah called. She now lives in Fort Valley with her mother and is visited frequently by her sister and nephews who live in Southern Md. Ms. Cora's favorite aspect of working with children is in witnessing their development both physiologically and spiritually.
Sofia Cuddeback
Choir/Music Teacher
Sofia Fedoryka Cuddeback grew up surrounded by music as one of ten children all of whom were trained in the Suzuki Method of Music. Upon completing high school home schooling, Sofia traveled to Matsumoto, Japan to study violin with Dr. Shinichi Suzuki. She received her Suzuki teaching certificate from Dr. Suzuki and commenced an uninterrupted career teaching violin to young children since that time.
In addition to studying violin, Sofia grew up singing with her family as well as singing extensively with her mother's choirs. More recently, Sofia served as director of Music Ministry at her parish and has taught children's choirs on several occasions.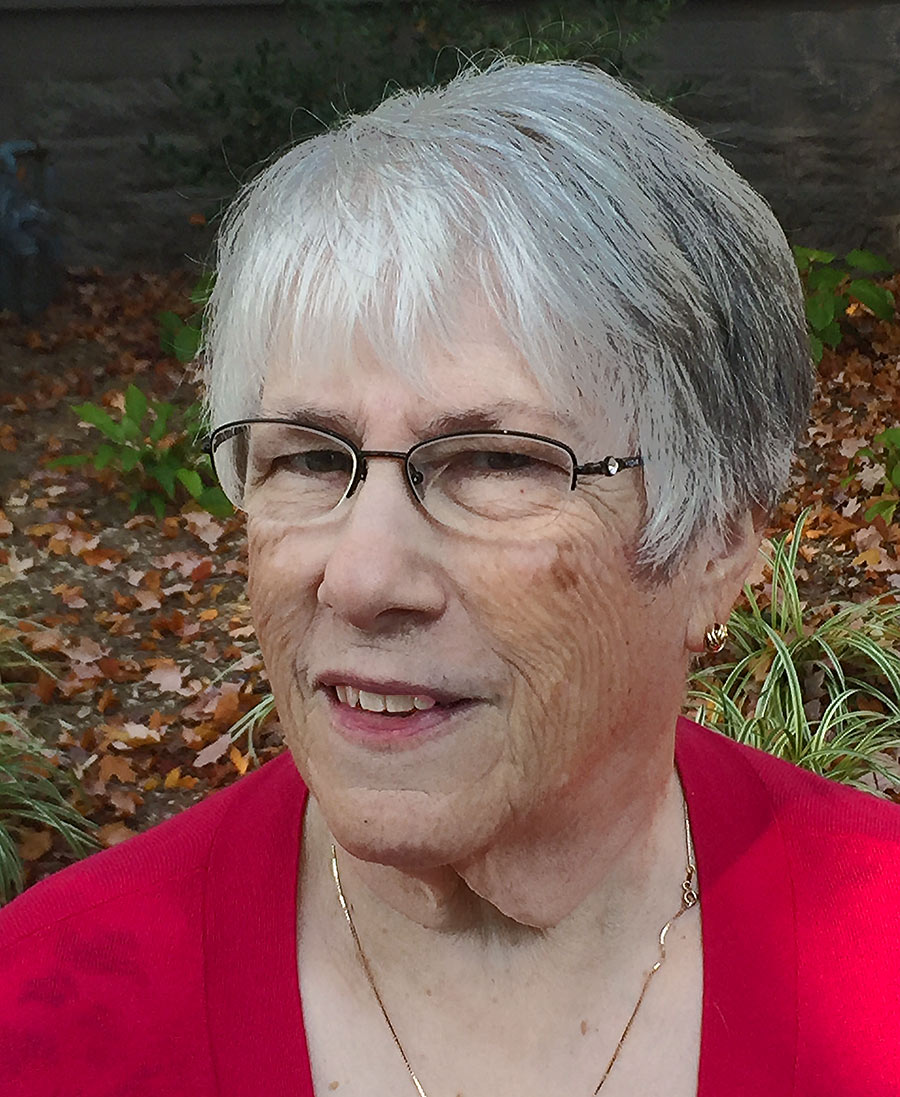 Cindy Watson
Crochet and Candlewicking Instructor
Cindy Watson, the oldest of 6 children, spent her childhood years between the East and West coasts and most of her adult life in the mid-west. She is a Columbia University school of nursing grad and mostly worked as an in-home nurse with a short stint teaching nursing students.
In 2016 she and her husband Chris moved to Stephens City from Jacksonville, FL to be closer to their daughter and grandchildren. They are active in a Presbyterian Church in America congregation.
Cindy has been interested in hand-crafts since elementary school and taught herself to knit, crochet and embroider. This semester she is hoping to introduce the lower elementary students to basic crochet stiches and assist them to have some success at crocheting. Next semester will be the older elementary student's opportunity to try out crocheting and the oldest students will learn about candlewicking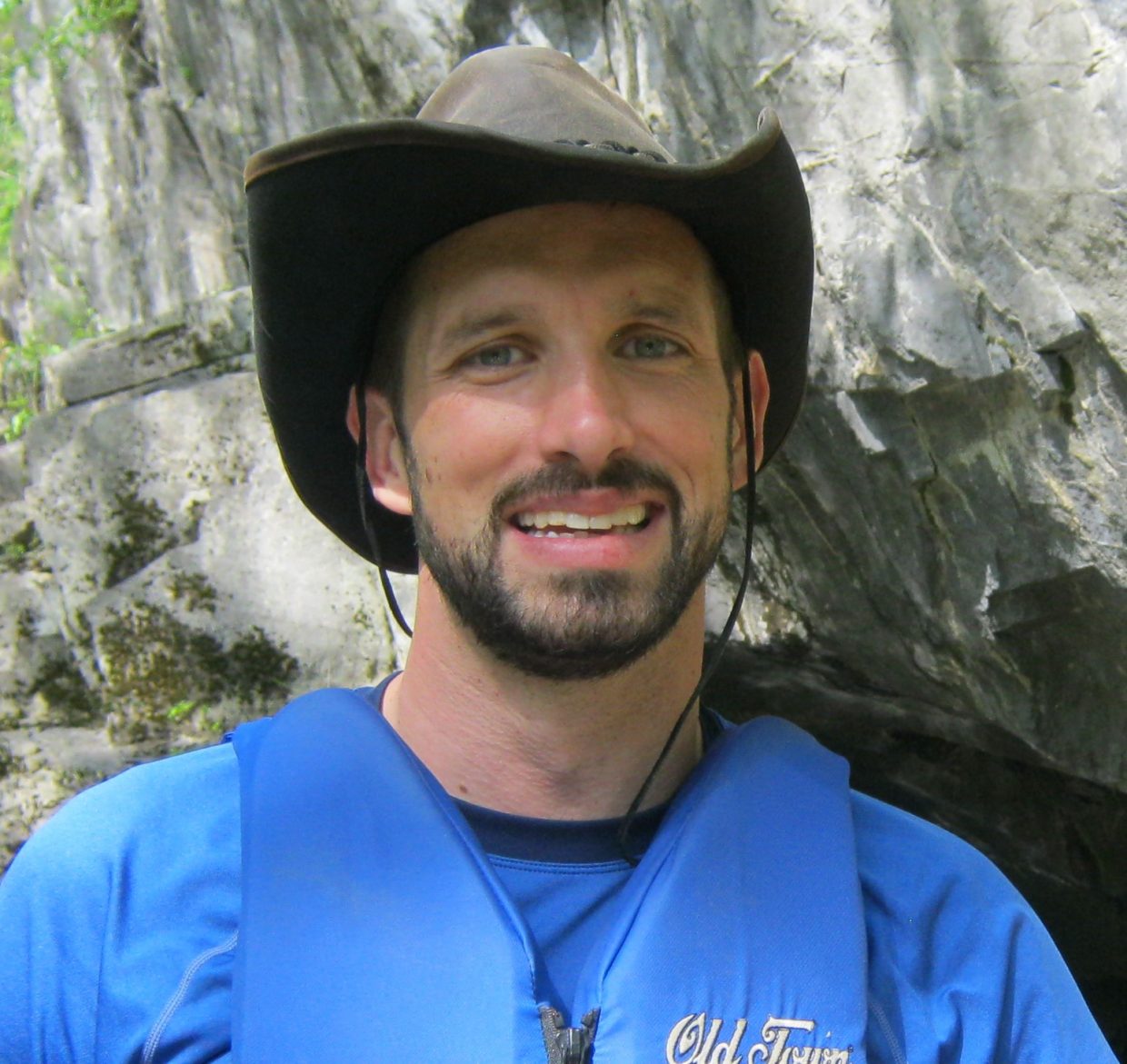 James Rice
Grammar Class Math Teacher
Although not a native, James Rice is a local, having moved here to the valley when he was two.  After being "raised in the woods" so he knew every tree, he earned his B. A. at Christendom College, graduating magna cum laude in 2000 with a major in English literature and language, and minors in classical language, math and science, and Spanish.  In 2001 he hiked the Appalachian Trail from Georgia to Maine, but he is not through hiking yet. In 2006 he passed the Fundamentals of Land Surveying exam to become a Land Surveyor in Training. Following that, he went back to study mathematics at George Mason University where he earned an M. S. in mathematics in 2017.
James loves the outdoors and spends as much of his free time as possible hiking, running, biking, canoeing, and cross country skiing.  He also maintains a section of the Tuscarora Trail as a member of the Potomac Appalachian Trail Club.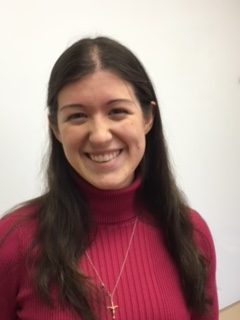 Catherine Olbrych
Intermediate Latin Teacher
Catherine Olbrych is an alumna of Regina Coeli Academy and a Senior at Christendom College, where she is pursuing a B.A. with a dual concentration in Thomistic Theology and Classical and Early Christian Studies.  She has completed coursework in Latin grammar and literature at Regina Coeli Academy, The College of William and Mary, and Christendom College and has served as treasurer of the Christendom chapter of Eta Sigma Phi, an honorary society for Classical Studies. Catherine has taught live online Latin classes to homeschooled students at both the elementary and high school levels.  This is her second year teaching at a "brick and mortar" school, and she is thoroughly enjoying it!  She has a special love for both the Divine Office and classical music.  Her hobbies include illumination, translating Latin texts by St. Thomas, arguing over philosophical concepts with friends, archery, violin and vocal performance, and maintaining woodland trails.  If you give her coffee, she will love you forever.