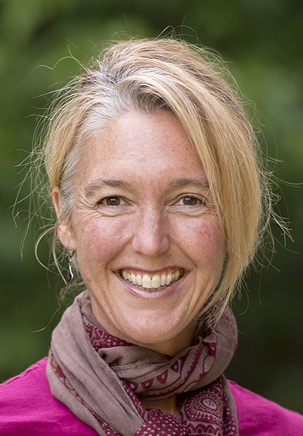 Dian Schmiedicke
Head of School
Montessori Primary Directress
dschmiedicke@divineassistanceacademy.org
Dian Schmiedicke grew up in the coastal community of Santa Cruz, California, the eldest daughter of Austrian and German immigrant parents. Raised as an evangelical Christian, she discovered and entered the Catholic Church while attending college in Asheville, North Carolina. After graduating, Dian took a position in international development with Human Life International in Front Royal, Virginia where she met her husband, Michael. She discovered Montessori and Catechesis of the Good Shepherd as a new mother searching for truth and beauty in parenting and began to study.
Dian holds a B.A. in Biology and Chemistry from Warren Wilson College, an Association Montessori Internationale Primary Diploma from The Washington Montessori Institute, and a Masters Degree in Education from Loyola University. Dian also holds Levels I, II and III Certifications from The Association of the Catechesis of the Good Shepherd. She founded Divinum Auxilium Academy in 2012 after running a small, community atrium for two years and is the mother of four children, all in attendance at the school.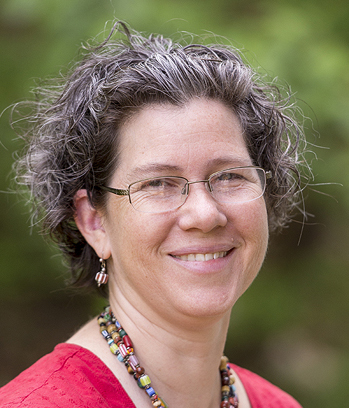 Amy Schumann
Upper School Coordinator
Montessori Lower Elementary Directress
Art Teacher
aschumann@divineassistanceacademy.org
Guiding, instructing, inspiring – Amy has always loved teaching. She began teaching Sunday school when she was in middle school and went on to earn a BS in Elementary Education from Taylor University. She has taught in public and private schools, Christian and secular, including The American School of Yaounde, in Cameroon, where she started an art program for nursery through high school students.
While serving as a Protestant missionary in Cameroon, Amy found her home in the Catholic Church, met and married her husband, and gave birth to their first child. Back in the US, Amy homeschooled their children and taught art in their weekly co-op. Through homeschooling, Amy discovered the richness of the Montessori emphasis on hands-on work and leading children to independence. In 2013, the Schumann family moved from DC to Front Royal and Amy began teaching at Divinum Auxilium. In 2015 she earned her Lower Elementary Montessori Diploma from North American Montessori Center. She also holds Level I Certification from The Association of the Catechesis of the Good Shepherd and will complete Level II in 2016.
Amy enjoys working with each child, guiding them to grow in their strengths and to improve their weaknesses, in the unique setting of Divinum Auxilium, where students and staff are joined in a community imbued with our Catholic faith.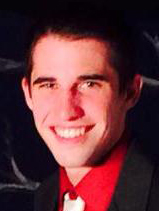 Evan Casey
Grammar Class Master Teacher
ecasey@divineassistanceacademy.org
Evan was born and raised in Rhode Island along with his four younger siblings. He credits his parents with giving him a strong Catholic education through the Seton homeschool program. After high school Evan received higher education at Christendom College, where through interactions with his professors he felt drawn to a teaching profession. During his senior year at Christendom Evan completed their one year Teaching Practicum Program. Additionally, he worked as a classroom teacher at the Padre Pio Learning Center, where he taught Theology and Science. This past spring Evan graduated Cum Laude with a Bachelor of Arts in Philosophy.
Evan is looking forward to serving the children of the Grammar Class as their guide. He enjoys seeking to understand how each individual child learns, and hopes to help his students grow in knowledge and in virtue. He also intends to pursue advanced degrees in Education and Philosophy. His personal interests include playing guitar, snowboarding, landscaping, and carpentry.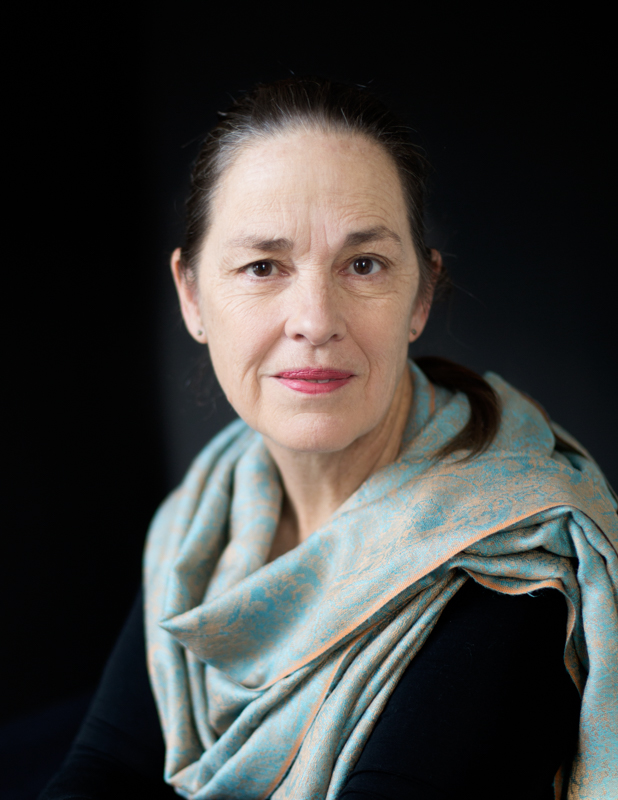 Maria Owen
Classical Program Coordinator
Latin Teacher
Drama Teacher
Maria was educated at Princeton University in the Classics with a specialty in Greek poetry and drama. While there she directed two full productions in Ancient Greek of plays by Euripides with masks, music and dancing in historically accurate recreations. She received her Master of Fine Arts in Directing for the Theater from NYU, again doing historical theater, that is, Shakespeare, Chekhov, Garcia Lorca and an adaptation of a German folktale. She also directed plays Off-Off-Off Broadway, that is to say, in the bowels of Manhattan.
Maria dropped all that and became a mother to her nine home-schooled children while teaching Latin in various settings over the past thirty years. She has written and directed several plays in Latin, and in English about the lives of St. Francis, St. Clare, St. Edith Stein, St. Elizabeth Ann Seton and Blessed Miguel Pro.
Maria's husband Hugh directs the Kolbe Center, an international ministry dedicated to spreading the Good News of the traditional Catholic doctrine of Creation. His project can found at www.kolbecenter.com.
David Brandt
Pre-Grammar Class Associate Teacher
David Brandt grew up a Presbyterian playing in the woods of Amherst County, Virginia. He attended public schools, where he was introduced to Latin, typing, and the necessity of autodidacticism.
He was received into the Church at Arlington's Cathedral of St Thomas More in 1993.
He and his wife, Angelica Santacruz Brandt, have two children at home: Marie Immaculée, 6, who is in Lower Elementary at Divinum Auxilium; and Peter Maximilian, one going on two.
David is sometimes a proofreader and editor. Recent projects include 33 Day Family Consecration: A Guide for Parents to Total Consecration to Jesus through Mary, by Allen Hébert of Your Holy Family Ministries; and Mary the Queen: A Life of the Blessed Mother for Her Little Ones, published by Lisa Bergman of St Augustine's Academy Press.
David's philosophy on education is that all true education is catechetical.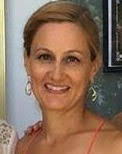 Christina Muller
Administrator
Chritina Muller grew up in the suburbs of Los Angeles with her ten siblings. She received her Bachelor of Arts in Literature from the University of Saint Francis in Loretto, PA. She started her teaching career in the third grade and later moved to middle school heading the language arts program. She also coached girls high school basketball and cross country. In 2002, she moved to Washington DC to work on Capitol Hill which lead to jobs in pro-life issue advocacy and fundraising.
After becoming a stay-at-home mother in 2006, she discovered the Catechesis of the Good Shepherd and the beautiful work of Maria Montessori. She is currently working on her Catechesis 1 training and hopes to begin her Montessori Primary training soon. She and her children recently moved to Front Royal from northern Virginia and her three children are in attendance at the school.

Loly Cora
Montessori Primary Morning Assistant
Montessori Lower Elementary Afternoon Assistant
Levels I & II Catechist
Loly Cora's childhood was spent in Miami, Fl. Her parents were Cuban exiles fleeing the Communist government in 1960. In the early 1980's her family moved to Spain where she finished both middle and high school. After a few years of college in the States, she returned to Spain to join her mother and assist her on their Anglo-Arab horse breeding ranch in Andalucia ( Southern Spain).
She returned to the states in the early 2000's. She had her first encounter with the Catechesis of the Good Shepherd at St. Catherine of Siena Catholic Church in Great Falls, Va. where her 3yr old nephew was attending. A light bulb of truth turned on. She was so impressed by the life and work of Maria Montessori that she quickly sought after a CGS training course and received her Level 1 certification. She also received training and a certification from Silvana Montanero, MD in Assistants to Parenthood.
She began to work with Maggie Radzik in the early years before and during the founding of Siena Academy as both assistant and Catechist. Years later, Ms. Cora had the opportunity to work again with Mrs. Radzik at Ave Maria Montessori in Ave Maria, Fl. Loly had a wonderful experience in Florida however life in the Shenandoah called. She now lives in Fort Valley with her mother and is visited frequently by her sister and nephews who live in Southern Md. Ms. Cora's favorite aspect of working with children is in witnessing their development both physiologically and spiritually.
Sofia Cuddeback
Choir/Music Teacher
Sofia Fedoryka Cuddeback grew up surrounded by music as one of ten children all of whom were trained in the Suzuki Method of Music. Upon completing high school home schooling, Sofia traveled to Matsumoto, Japan to study violin with Dr. Shinichi Suzuki. She received her Suzuki teaching certificate from Dr. Suzuki and commenced an uninterrupted career teaching violin to young children since that time.
In addition to studying violin, Sofia grew up singing with her family as well as singing extensively with her mother's choirs. More recently, Sofia served as director of Music Ministry at her parish and has taught children's choirs on several occasions.

John Mark Schmiedicke
Blacksmithing Teacher
John Schmiedicke is a self-taught blacksmith of just two years, the last of which has been an invaluable wealth of experience in the position of resident blacksmith, welder, and metal fabricator for the Strong Oaks Woodshop of Front Royal, VA.
As the youngest of eleven Tolkien-loving children in a family built largely around the appreciation of great literature, many of John's most cherished memories involve long summer afternoons in the barn, helping his older brothers to cobble together a variety of lopsided, homely metal weapons affectionately called "orc swords". They went to battle every day as knights and kings, as soldiers and Vikings and musketeers, always defending in the name of goodness and truth; and as John grew into a young man, he recognized his calling to learn and preserve the art of blacksmithing as so many priceless traditional crafts continue to fade in the wake of advancing technology.
Now, while the armaments of warriors from all corners of the world still hold a spectacular appeal, John focuses much of his time on tools, furniture, and aesthetic additions to the home. He finds great joy in teaching young people a practical and disciplined hands-on outlet for their energy and creativity, and he especially looks forward to his first semester with the students of Divinum Auxilium Academy!
Nikki Schmiedicke
Blacksmithing Teacher
Nicole Schmiedicke, originally from west Michigan, was raised by her single mother in a small, non-religious family with no knowledge of Catholicism's existence; though a sort of relentless preoccupation with justice, even from a young age, led unsurprisingly to her conversion at the age of sixteen. Her love of working with her hands was fostered by a deep friendship with the Schmiedicke family in her teens and early twenties, which continued in a more concrete way when Michael, the second oldest of their eleven children, offered her a carpentry job at his woodshop in Virginia; and then John Mark, the youngest, finally asked her to be his wife (and she happily embraced her noisy life with a blacksmith and lots of soot on the sofa cushions).
Nikki is enthusiastic about every craft she has ever encountered, and blacksmithing is no exception. She was frequently involved in John's efforts throughout the years that he spent teaching himself the trade, and her skill grew further during her time as an assistant to his blacksmithing class at Divinum Auxilium Academy. Now, with another summer's worth of apprenticeship under her belt, she is ready to take the lead and committed to fostering in her students a love of beauty and an appreciation for the artisanal craftsmanship of old.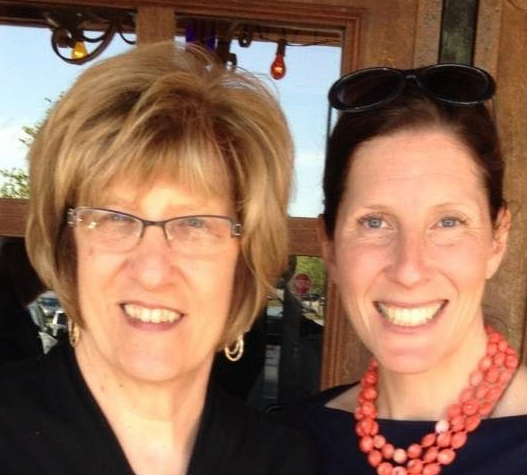 Odyssey of the Mind Coaches
Aurian Lotter
Karen Hickey
Aurian (mother) and Karen (daughter) have both been involved in Odyssey of the Mind in various capacities. Karen became involved in Odyssey while in school as a team member. Then she became a coach to her children's homeschool teams, having had the distinction of going to the World completion twice.
After seeing how much both of her children loved participating in Odyssey while in school, she started coaching in 1993. Many of her teams continued onto the State tournaments, and she had 2 teams also make it to World completion. Both Aurian and Karen love watching the children solve their problems in such creative ways.

Mike Oligny
Carpentry Teacher
Michael Oligny was born and raised in upstate New York, in 1960. His father built their home,with the help of his uncles and mother, when he was 4. When he was 8 he helped his father add a screened porch to the house. Michael, being very interested and wanting to help, was placed up in the rafters to measure the next few boards. Michael measured several spaces, and his father cut several boards,but they were all wrong. Michael quickly learned to pay close attention to the details required for quality work.
When Michael was 17, he went to work for his father, building homes in Mobile Alabama,where he met his wife,Sheryl. Michael and Sheryl moved to Asheville North Carolina, where thy raised, and home schooled their 5 children. In Asheville he specialized in log and timber framed homes. It has always been rewarding work for him to build homes for people to raise their families.
Recently he has tuned his skills to meet tighter requirements of building furniture for the Strong Oaks Wood Shop, where he builds tables, chairs, bedroom furniture, chess tables, and all things wood, or should I say reclaimed wood.
All 5 children have helped him work carpentry projects through the years,and even 3 of his 10 grandchildren. He is looking forward to helping your children learn to appreciate wood and carpentry.